How to Refinance a VA Loan?
Refinancing a VA loan works best when you are seeking benefits like getting lower interest rates, lower payments, or some cash-out.
Clients often live under the wrong impression that VA refinance is just an adjustment of a current one. Conversely, VA loans will be treated as a new home loan and would require a new application and involve new processes.
At present, there are three different types of VA refinance loans.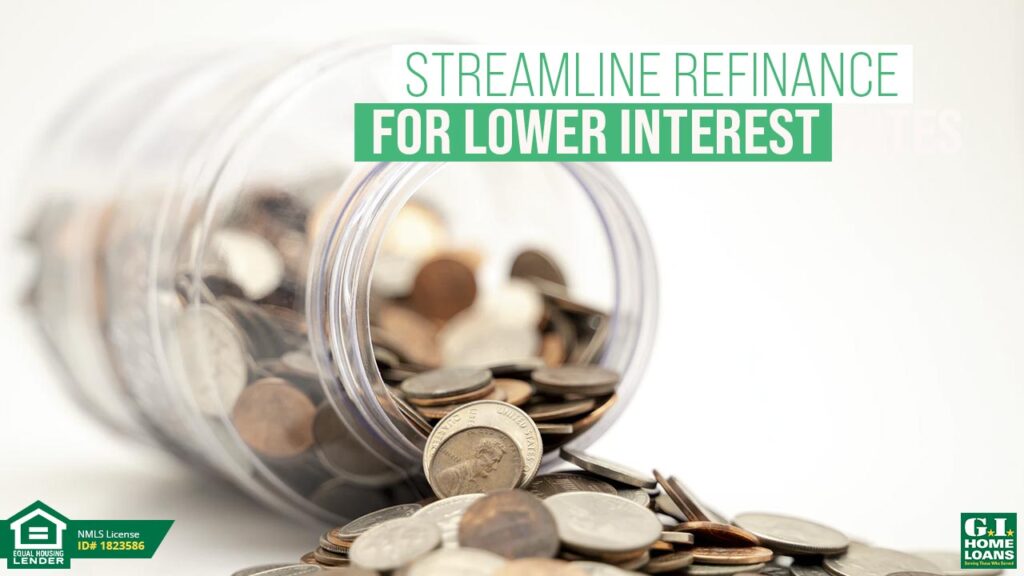 Streamline Refinance:
Streamline Refinance is also known as the IRRRL (Interest Rate Reduction Refinance Loan) and is one of the easiest ways to refinance your current VA home loan. If you are looking for lower interest rates then it is an excellent option for you. Other Streamline Refinance advantages include:
Less paperwork compared to the first time VA home loan
No documentation of income
No paycheck stubs, old W2 forms, or tax returns
No verification of employment
No appraisal process involved
No credit report is required by the VA. However, the lenders may ask for a minimum credit score to ensure that no more than one payment is due over the previous 12 months
It must be remembered that you are only allowed to make a VA to VA refinance for an IRRRL. You cannot use the IRRRL to refinance current conventional or FHA loans or go for cash-out refinancing under the IRRRL guidelines.
Cash-Out Refinance
Borrowers often go for Cash-Out Refinance when they are looking for instant cash to improve their home decors, maintenance, or debt consolidation. On Cash-out Refinance the lender will replace your current mortgage with a brand new home loan which will be more than the amount you owe for the property. The borrower can use the difference in cash to meet various financial needs.
The borrower has to fulfill some requirements to qualify for the Cash-out Refinancing:
Recent paycheck stubs
W2 forms
2 years of federal tax returns
Equity built up in the house
VA to Conventional Refinance
If you do not qualify for the IRRRL program then you are allowed to refinance your VA loan into a conventional loan. VA to Conventional loan refinancing also works great if you are planning a rental property conversion. In the latter case, the process becomes a bit complicated but shouldn't be a problem when you are working with an experienced lender.
For instance, you already own a property that is financed with a VA loan. You can turn it into a rental property and refinance the existing VA loan into a conventional loan. Thus, your first property becomes a conventionally financed property.
An advantage of a VA Home loan is that it never expires. So, you will be eligible for a second VA loan and use it to finance your second property.
Take Away:
Contact a VA loan specialist or a loan officer to understand what works for you and the ways to proceed forward. If you are considering a refinance option then you must do it now.
As of November 2020, interest rates in the mortgage industry are at an all-time low. So, experts are suggesting that 2021 is the best time to refinance your VA loans.
We can help you to connect with an experienced VA loan officer at GI home loans. Call us today.
Are you a first time veteran buyer?
Read More : 5 Things First time Veteran Home Buyers need to know about VA Home loan